Design turns into an attitude
The light filled 8 spacious layouts
80 SQM Flying Bridge & 80 SQM Living Area
2 Excentric Colored Cabines Wich Embrace The Earth Tone
A handsome master cabine & Two Single Rooms to Relax.
is a space for both activity & lounging.
Experience the magic.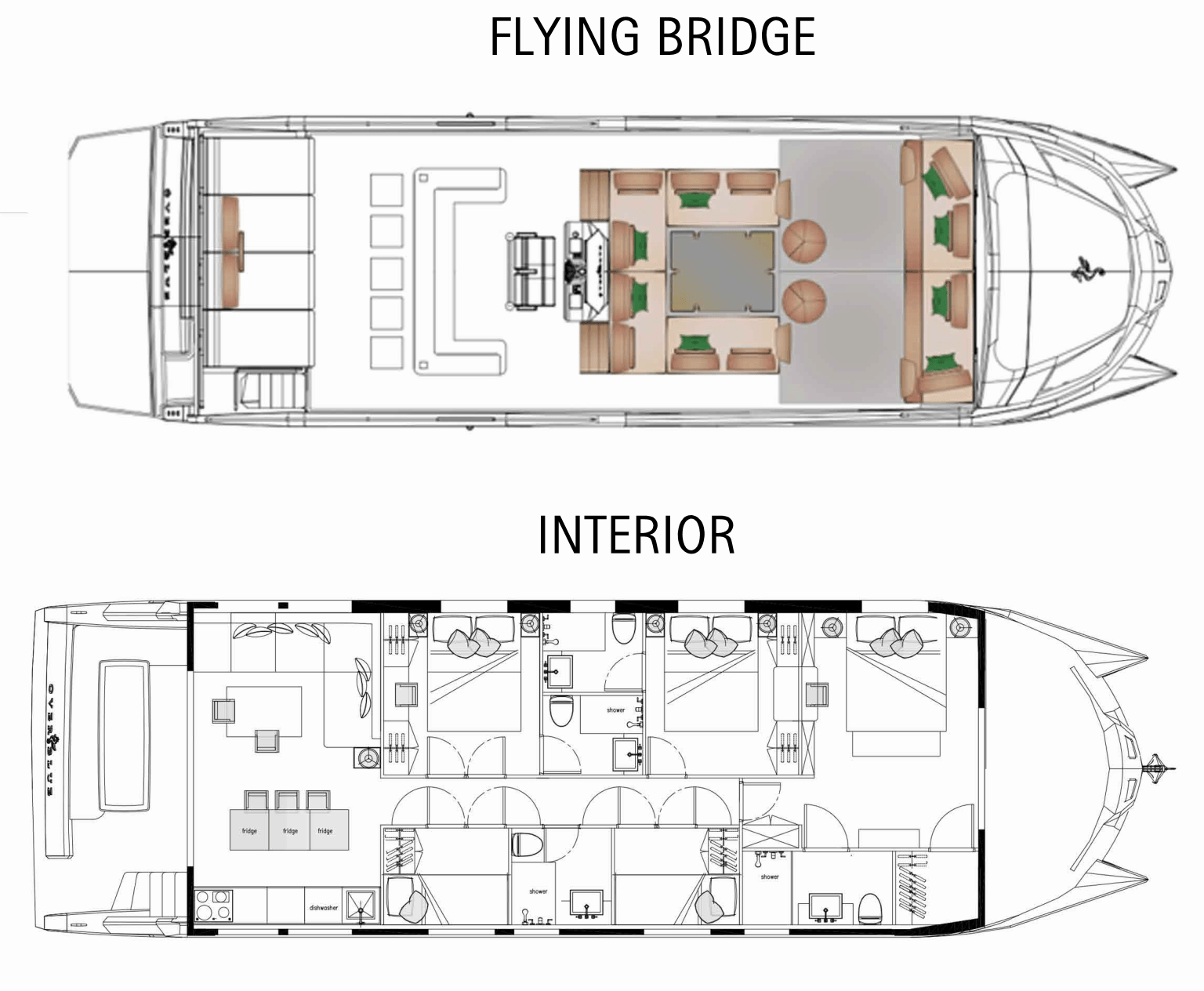 Luxury is not a question of size
Only a step away from the turquoise blue Sea, in which fashionable and contem­porary artifacts live in harmony. Immenssely tiny details give you immense joy.
The earth tones, dive green, tabacco, orange, burgundy red, gold details and dark oak wood are in contrast with the mix of european, asian, african ornaments, artworks and 70´s influ­ences to develop a hybrid look.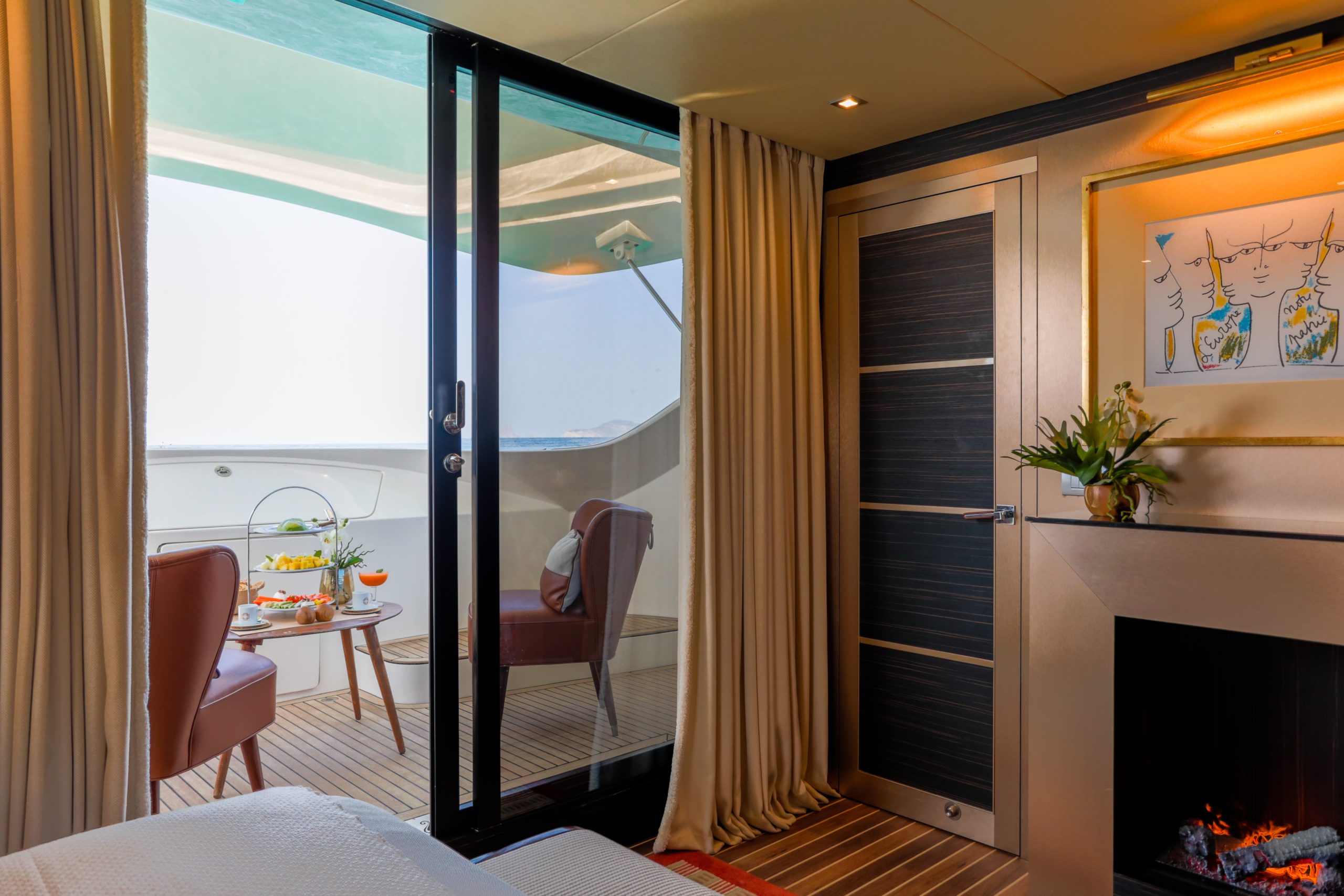 A Timeless space on water
Master Cabine (20 sqm) "Cocooning"
The handsome look of the large master cabin with its spacious walking closet with full mirror behinde the door, bathroom, fireplace and privat balcony with outside shower is based on sea view. This opening up of the volume saturates the space with natural light and venti­lation while trans­forming the bedroom into a loft.
A Cozy contem­porary master cabin in earthy tones, tabacco nesled between turquoise blue water. The interior design reach beyond the functional and enjoyable to embrace the multiple facts of a human being.
VIP ROOM I (10 SQM) "HAPPINESS"
The vibrant coloured vip cabine with its partly open views, allowing the space to be used in multiple ways.
The Playful decor and colour of sunlight, joy and energy with a touch of gold gives the cabine a vibrant environment.
VIP ROOM II (10sqm) "Passion"
Warm burgundy red gloss with the turquoise color of the sea turn out to enhance you.
The ornamental details with subtile contem­porary touch reflects the passion of design.
SINGLE ROOM (6 sqm) "LE PETIT"
An Inspiring space on board to relax. A separate sleeping area with a separate bathroom and shower.
combines the excitement and coolness of James Bond with the timeless elegance of Yves Saint-Laurent. The Clever Combi­nation of Colours, shapes and Materials has resulted in a distinctive design.
Christine Huetter-Boenan has once again outdone herself. She made it her goal to transform an initially boring white catamaran into a first class floating penthouse Where you feel like on Board of a Mega Yacht. Polished surfaces of gold on turquoise blue water.
The exquisite design of our catamaran is perfected down to the very last detail and coordi­nated to the highest standard.
Goldfinger is the Hideaway of soul.